For the You Spin me Right Round task we have been asked to create a turn around of the character that we created and I thought that it would be beneficial to look how professional turn arounds for famous characters!
I liked this turn around of Angelica from The Rugrats as she has quite crazy hair, this turn around is useful as it should exactly how her hair sits. Of course, I have to animate my turn around and this is a series of drawings but I plan to draw out each pose before moving to animating anyway.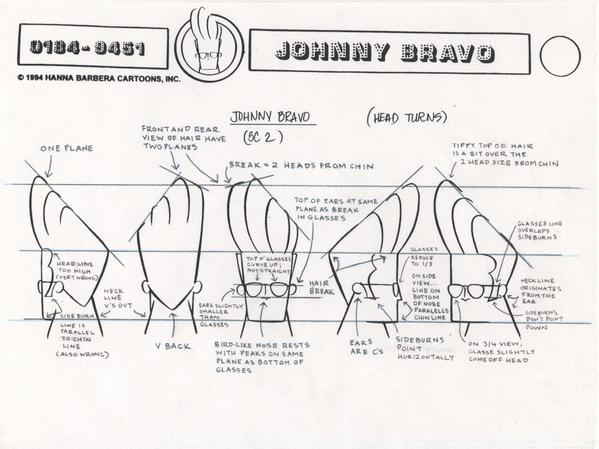 I also really liked this example of Johnny Bravo where they have done a singular turn around of the head, this might be a good idea for me to do as it allows for you to plan out complicated hair. As my character does have complicated hair it may benefit me to focus on a more close-up turn arond before going for the full thing. The notes on this turnaround are really helpful too as they go into lots of details that you may have missed on the first look, for example it says that the 'tippy top of the hair' reaches above the top line.
Below are a few more turnarounds that I just liked looking at for inspiration!